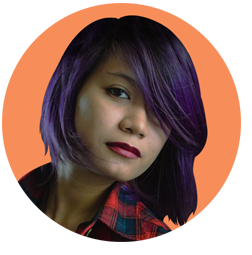 Charlotte, a senior graphic designer based in Manila holds an Associate's Degree in Multimedia Arts from STI College in Las Piñas City. After she graduated, she worked as a customer care agent before landing her first graphics and design job. She has worked for a couple design studios for the past 4 years before finding Basebuild.
Charlotte loves designing clean and minimalist websites. She also does vector illustrations and icons. Charlotte gets her design inspirations from her favorite artists around the globe by following and interacting with them in social media.
In her free time, Charlotte loves to draw and sketch, going out to see movies, playing video games, trying her luck with photography, a little traveling and trying out different types of foods.
Phone: 828 490 1825
Email: charlotte[@]basebuildinc.com