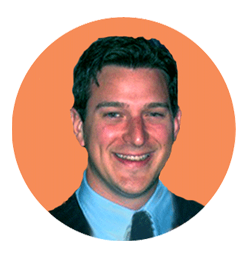 Gene grew up in the snowy suburbs of Cleveland, Ohio. Having caught the travel bug, Gene decided to move to Australia as a Rotary Exchange Student at young age of 18. He later returned to Ohio University where he double majored in Management Information Systems and International Business.
After graduating from Ohio Univeristy, Gene worked in various position until landing the lead IT position at an industrial tool company. Gene worked there for 8 years bringing them, in his words, "out of the Stone age into modern times". 🙂
Cold winters and no sun, drove Gene and his family to warmer, brighter places where he ended up in Asheville, North Carolina. Moving from the industrial tool market to the insurance world, Gene landed another role lead in the web development arena. Gene and Dave became friends on the soccer field in the beautiful Asheville area. After years of a solid friendship, Gene joined forces with Dave at Basebuild in a business development role. Gene has settled for good in the WNC area with his wife and kids.
Phone: 828 490 1825
Email: gene[@]basebuildinc.com
LinkedIn: https://www.linkedin.com/in/gene-christopher-44547963